House Vame, completed in 2006 is one of the projects that made SAOTA's name in South Africa and internationally. Discerning clients based in New York required a 2 Bedroom beach house for Southern Hemisphere holidaying on a sea-front stretch of the West Coast north of Cape Town. Their desire for minimal aesthetic and elegant lines have been interpreted without giving too much ground to an extraneous internationalism.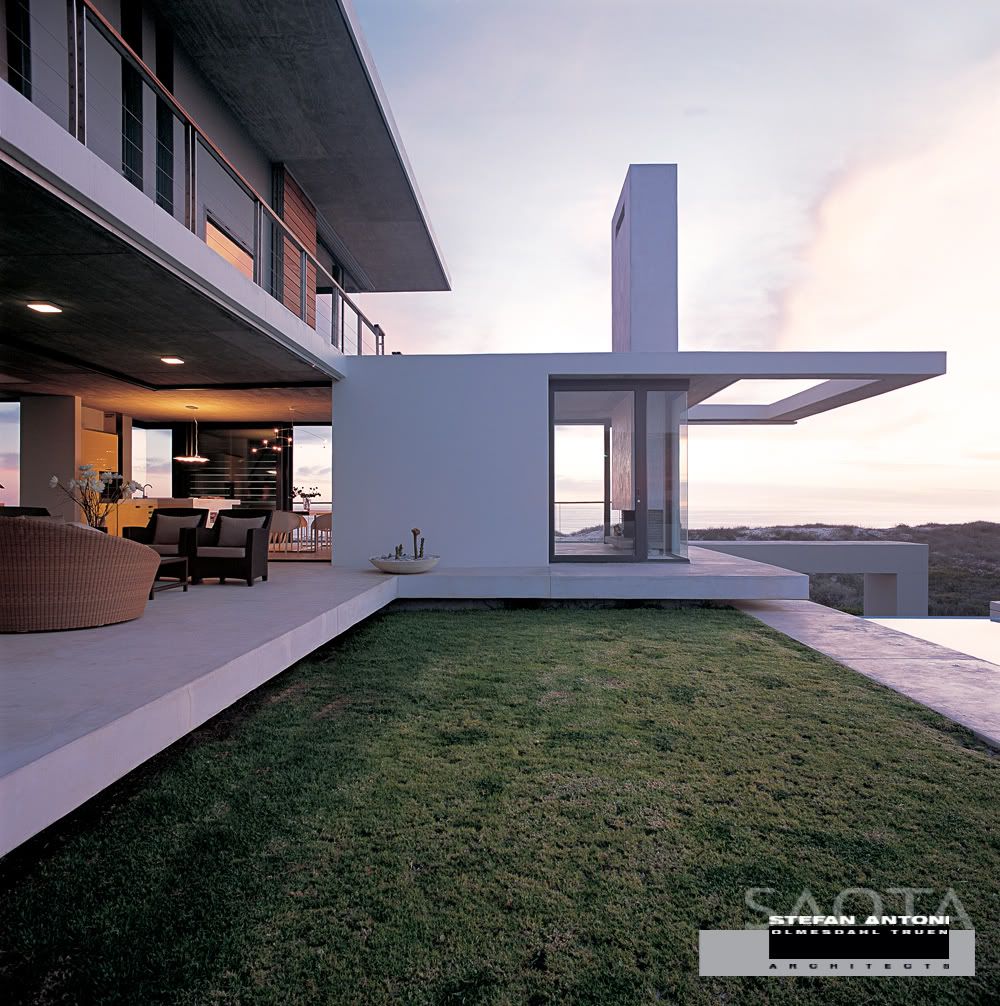 A clear plan comprising two wings intersecting as an L affords privacy from without and transparency and light from within. The wings respond to a climate that can swings seasonably from hot and dry to wet and cold and is subject to high sea winds throughout the year.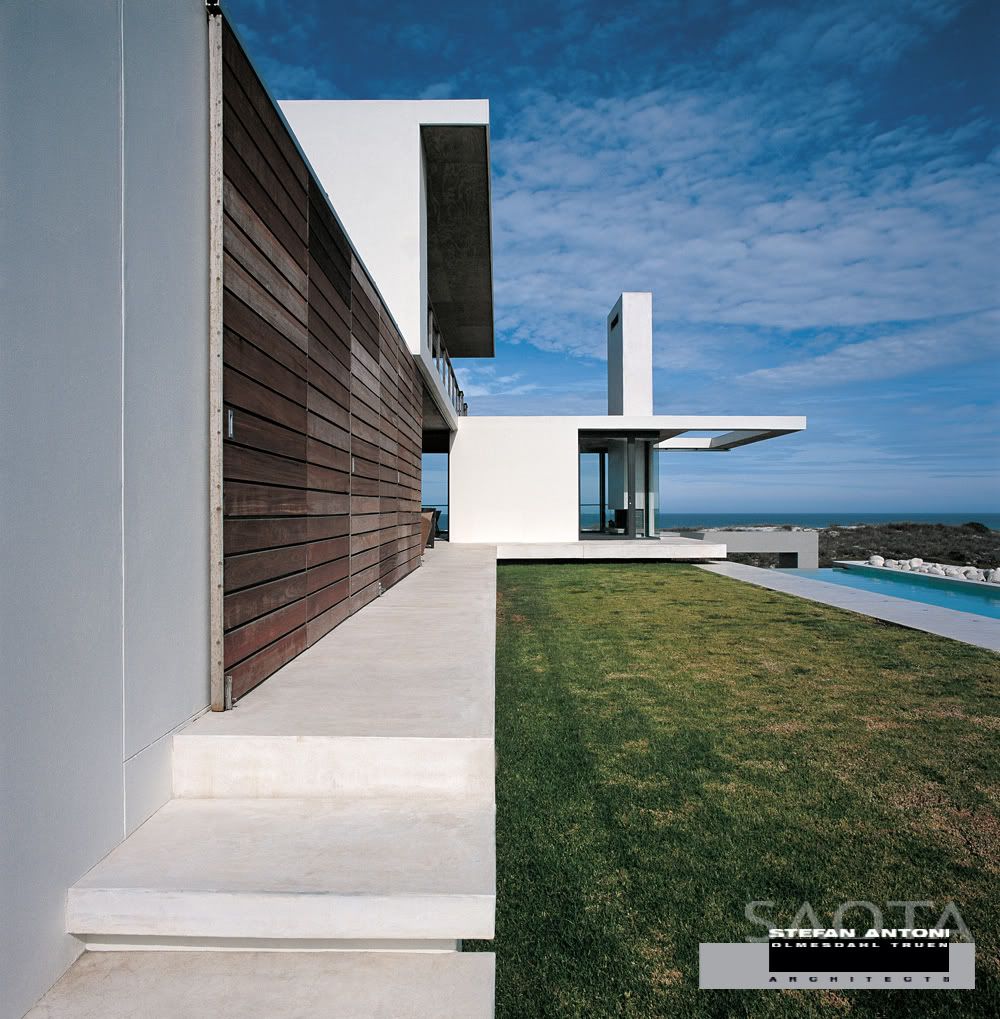 One of the most successful and elegant moves is to raise the footprint off the ground plane. This speaks in its seeming lightness of holidays and relaxation but also, in its seeming buoyancy, of the sea beyond. The sculptural quality of the upper storey calls to mind the occasionally stark vernacular of the West Coast - see the church bell in nearby Churchaven for example.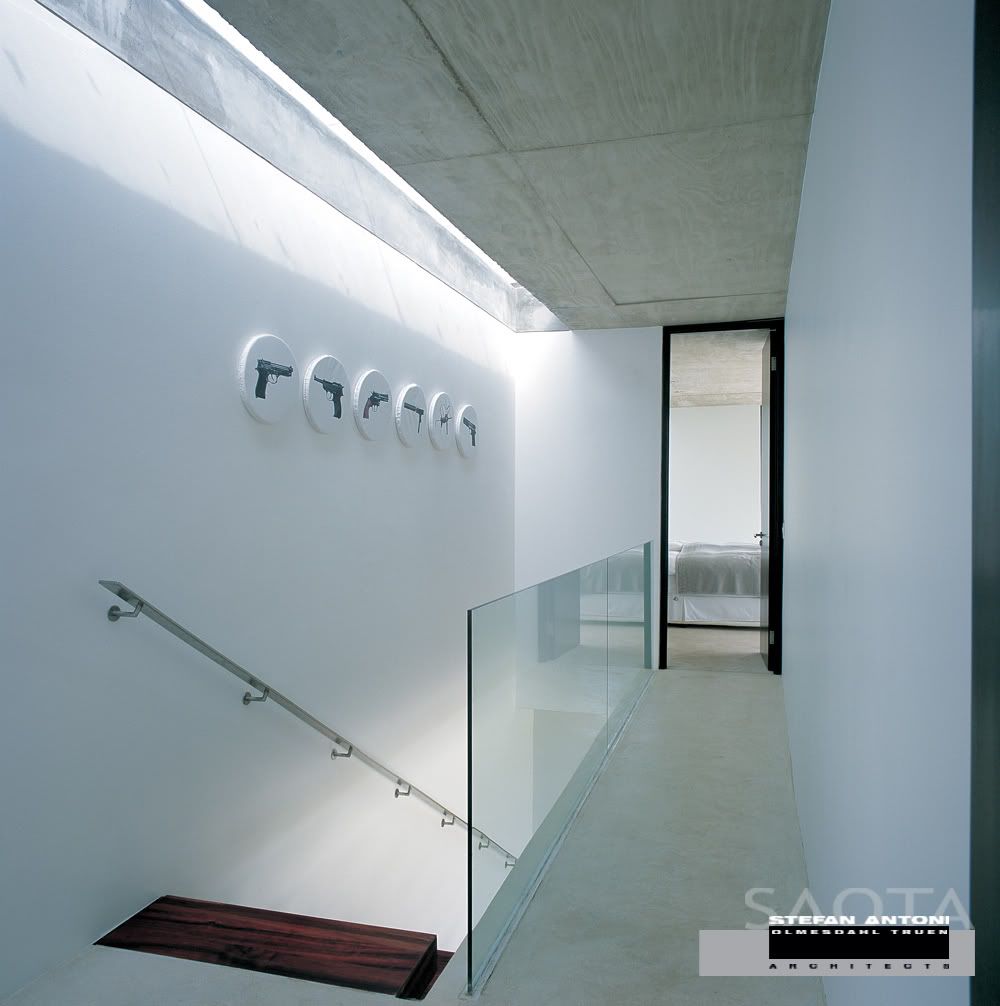 The interiors are restrained - white painted plaster walls, warm off shutter concrete soffits, full height walnit stained mahogany doors and a rich red "boire" timber stair cantilevered off a spine wall. Outside the palette is charachterised by balau timber that will wear with time and the elements to a weathered grey.